Reasons why I batch my trips 🧳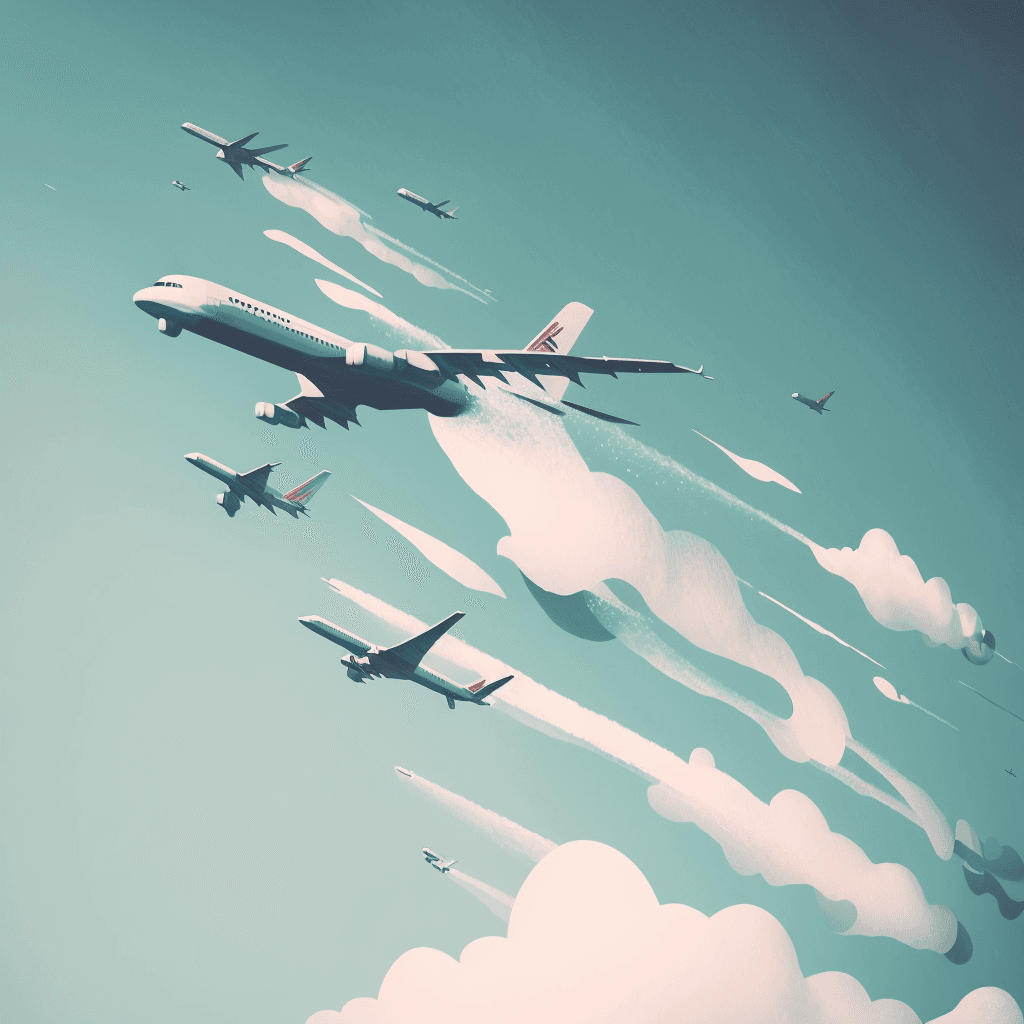 Are there people who are happy to hop in a plane every week?
Absolutely. But I'm not one of them.
Overview
So I've been asked many times about the way I travel and why, so I'll do my best to answer that here.
As someone who works fully remotely, I'm ultimately fortunate to be able to design my life -- how I spend my time, where I live, how long and how often I travel.
But I don't fully live as a digital nomad. I don't travel full-time. I don't live in a van. I have a home base that I spend at least half the year in.
As much as it may surprise some, I enjoy stability too.
I even wrote previously in one of my 2022 quarterly reviews (opens in a new tab) about how I felt the need to consolidate my travels.
The how and why
The way I balance these competing interests is by operating in seasons. 1-2 months of batched travel followed by 2-4 months of hunkering down and getting things done. As I get older, I could see the frequencies shift, but the idea would still be the same. Pace of travel also matters a lot -- if it's slow and flexible, then it's easier to be away for longer.
Having a system like this makes it easier to defer or to say no to trips that would be disruptive and that aren't time-sensitive.
My current style of travel was actually informed by 1-2 years of living as a digital nomad previously. That's when I started thinking about reducing flights and flight time, developing a bias towards slow travel, and understanding how to work and maintain a routine while travelling.
Having since transitioned towards being a part-time nomad, I've been able to refine my system and delineate the underlying key aspects that inform it:
Productivity
Health
Climate
Cost
With these in mind, I've found that I personally prefer to travel for longer each time I leave home, hitting up a bunch of spots on the way that I've been meaning to stop by, ideally with portions dedicated to slowing down.
The productivity argument
I find productivity to be one of the areas affected most by the switching cost between what I call home mode and travel mode.
For me, it generally takes at least a few days to adjust to being in travel mode, where I'm probably living out of a suitcase, sleeping in different places, and my routines are disrupted. Once I'm in travel mode, I can be away almost indefinitely without being affected in terms of, for example, productivity and health.
But I also find that it takes a few days to adjust back to home mode, where I'm back in my own bed, have my own kitchen to cook in, and everything has returned to my relative normal.
Additionally, when I travel, I find that my productivity loses the momentum that I had from home is lost as I start to prioritize the experiences available to me and the people I'm traveling to see or am with. Great when I'm prepared for that change of pace, rougher when I'm not.
As a result, I prefer traveling when I'm ready for a large, fresh dose of creativity and can limit the trips to predictable batches throughout different moments of the year.
The health argument
Sleep, diet, and exercise patterns are all affected by typical travel things: time zones, eating out, and variable gym availablility.
Flying has additional health considerations for me as well. I'm prone to lower back pain, so sitting for long periods of time and carrying heavy bags excaperbate that.
Lifting weights works well as a preventative for back pain in my case, but I still prefer to find ways to facilitate less flying due to the overall health impact.
The cost and climate arguments
Frequent one-off, round trips are also worse for your wallet and for the climate than sequential one-way trips.
Consider this series of round trip flights over a few month period someone could make:
Cancun, MX -> Vancouver, BC -> Cancun. total: 5500 miles, 660kg C02 emissions
Cancun -> Toronto, ON -> Cancun. total: 3200 mi, 280kg C02 emissions
Cancun -> Portland, OR -> Cancun. total: 5300 mi, 600kg C02 emissions
Cancun -> Salt Lake City, UT -> Cancun. total: 4000 mi, 500kg C02 emissions
At least 8 flights, dependant on whether these are direct flights, covering a total distance of 18,000 miles and C02 emissions of 2,040kg per person.
Alternatively, consider this one potential, batched itinerary:
Cancun, MX -> Portland, OR. total: 2650 mi, 300kg C02 emissions
Portland (coach bus) -> Vancouver, BC. total: 250 mi, 15kg C02 emissions
Vancouver -> Salt Lake City, UT. total: 800 mi, 180kg C02 emissions
Salt Lake City -> Toronto, ON. total: 1650 mi, 270kg C02 emissions
Toronto -> Cancun. total: 1600 mi, 190kg C02 emissions
A total of 4 flights, and 1 bus, covering a total distance of 6,950 miles and C02 emissions of 855kg per person.
Even with my back-of-the-napkin math, that's a massive difference in miles, C02 emissions, time spent in the air & airports, and cost.
Again, not everyone can trade the first set of itineraries for the second, but if it's more convenient, cost effective, and sustainable, why not?
Finally...
Rules are meant to be broken. I make exceptions. All of the above just informs my intuition and provides a framework for thinking about the way I travel, as opposed to constantly reacting to travel opportunities.
And it helps that I have a supportive partner who is also flexible around the way I/we travel.
Last Updated: Sun Mar 12 2023
Looking for more posts?
Tech-centric newsletter with 4 thoughts, 1 personal win, and 1 hack
Looking for a full-stack iOS/web developer for your project? Let's talk on one of the platforms below.